KeyDiy KD Smart Key Remote 3+1 Buttons Audi Type ZB01
---
Attributes
Universal KeyDiy Smart Remote Key ZB Series with 4 Buttons Lock, Unlock, Trunk, Start - Style: Audi - PART NUMBER: ZB0-1
KeyDiy Universal ZB Audi Smart Key Remote Description
KD Remote work with our KD machine, it can work for different car remotes, what you need to do is make it to the remote you want by KD machine.
KEYDIY ZB-Series smart keys are compatible with all KEYDIY blades.
All B01, B02, B03, B04, B05, and B06 B07 can work for different frequencies of remote controls
All KD ZB universal smart keys have the same functions, the only difference is the design and the buttons matter
KD ZB ZB0 1 Audi Universal Key Remote Specifications
Manufacturer:
KeyDiy KD
KeyDIY Remote Series:
ZB Series
Style:
Audi
Part Number:
ZB0-1
Buttons:
(3+1) Lock, Unlock, Trunk, Start
Type:
KEYLESS GO / Smart
Battery:
CR 2032 Battery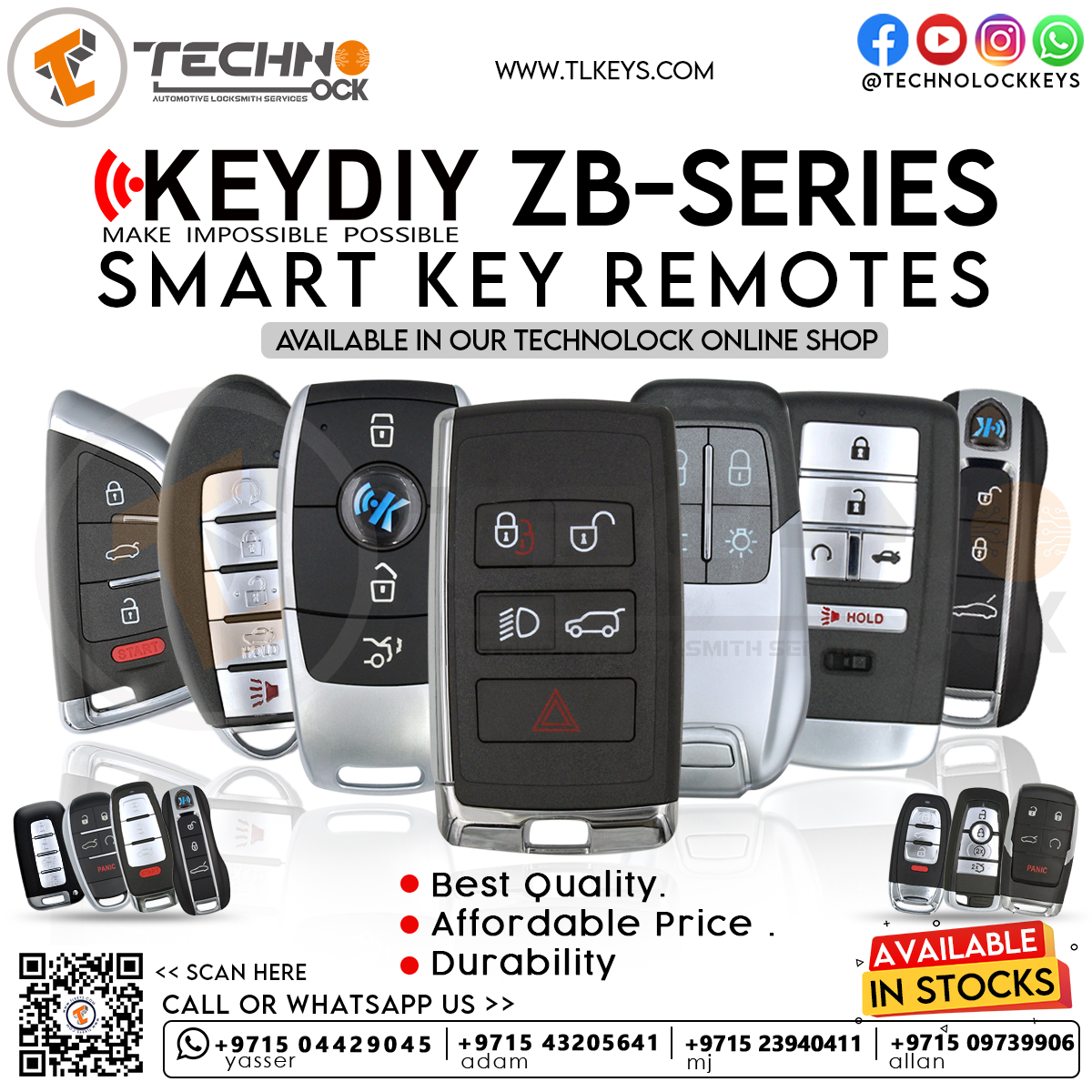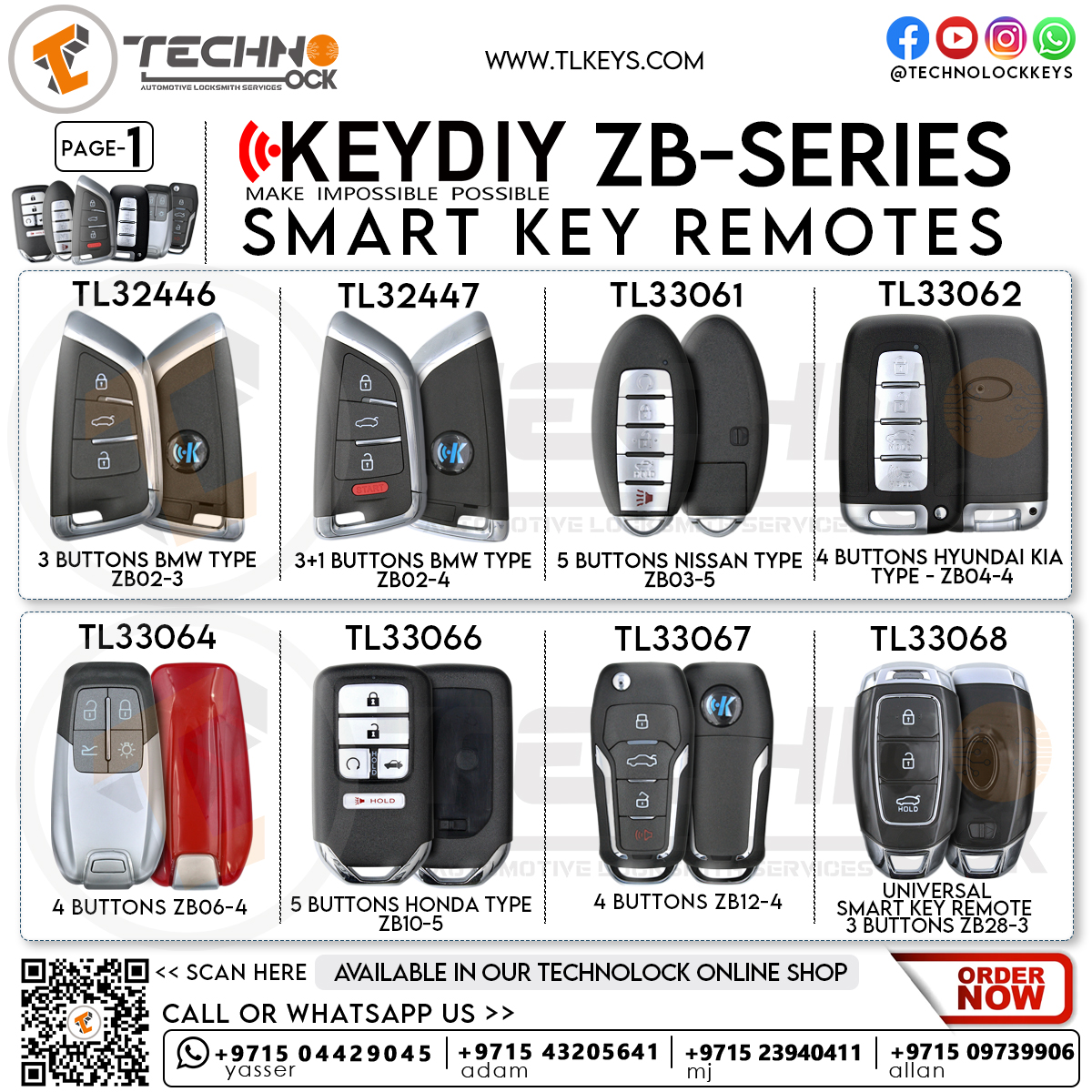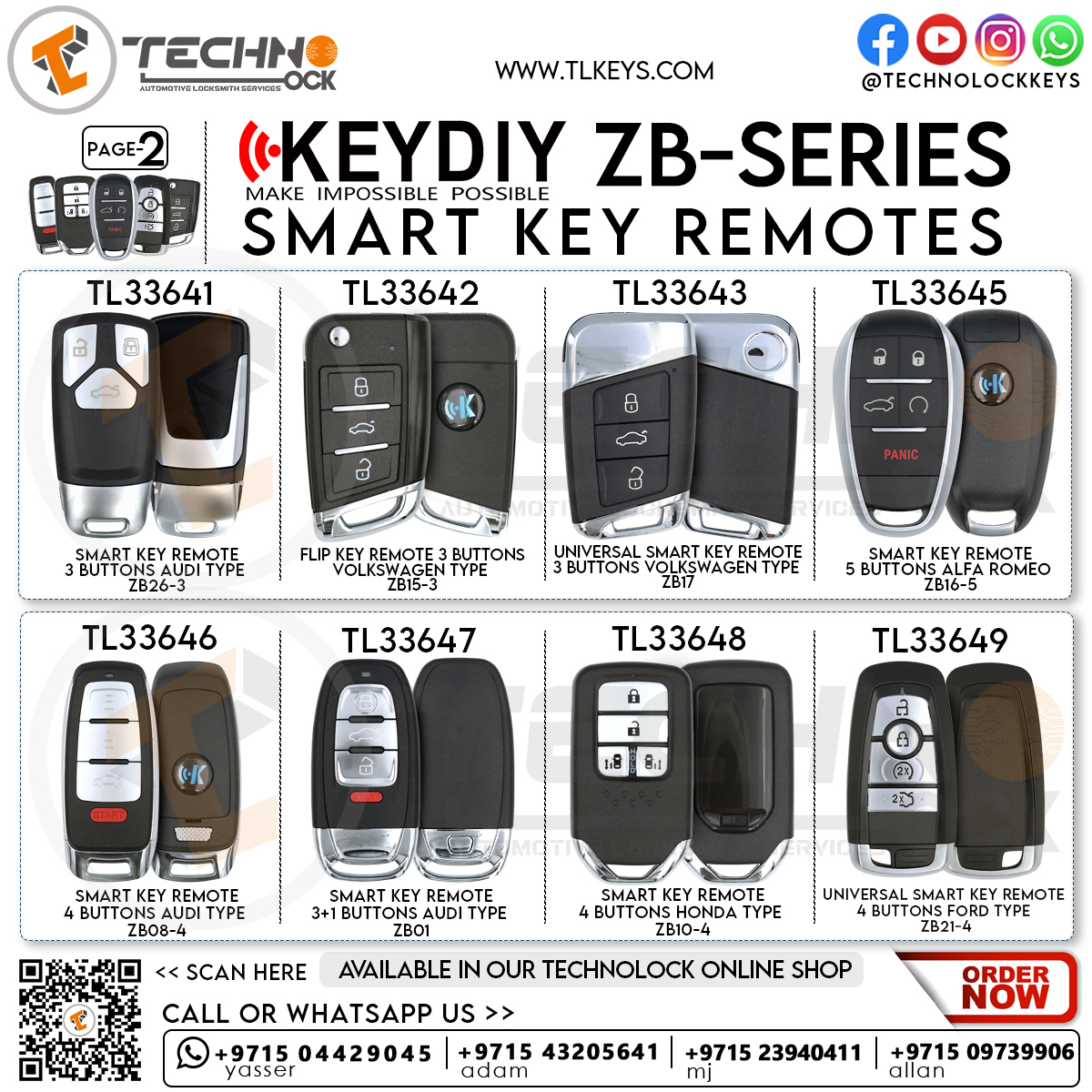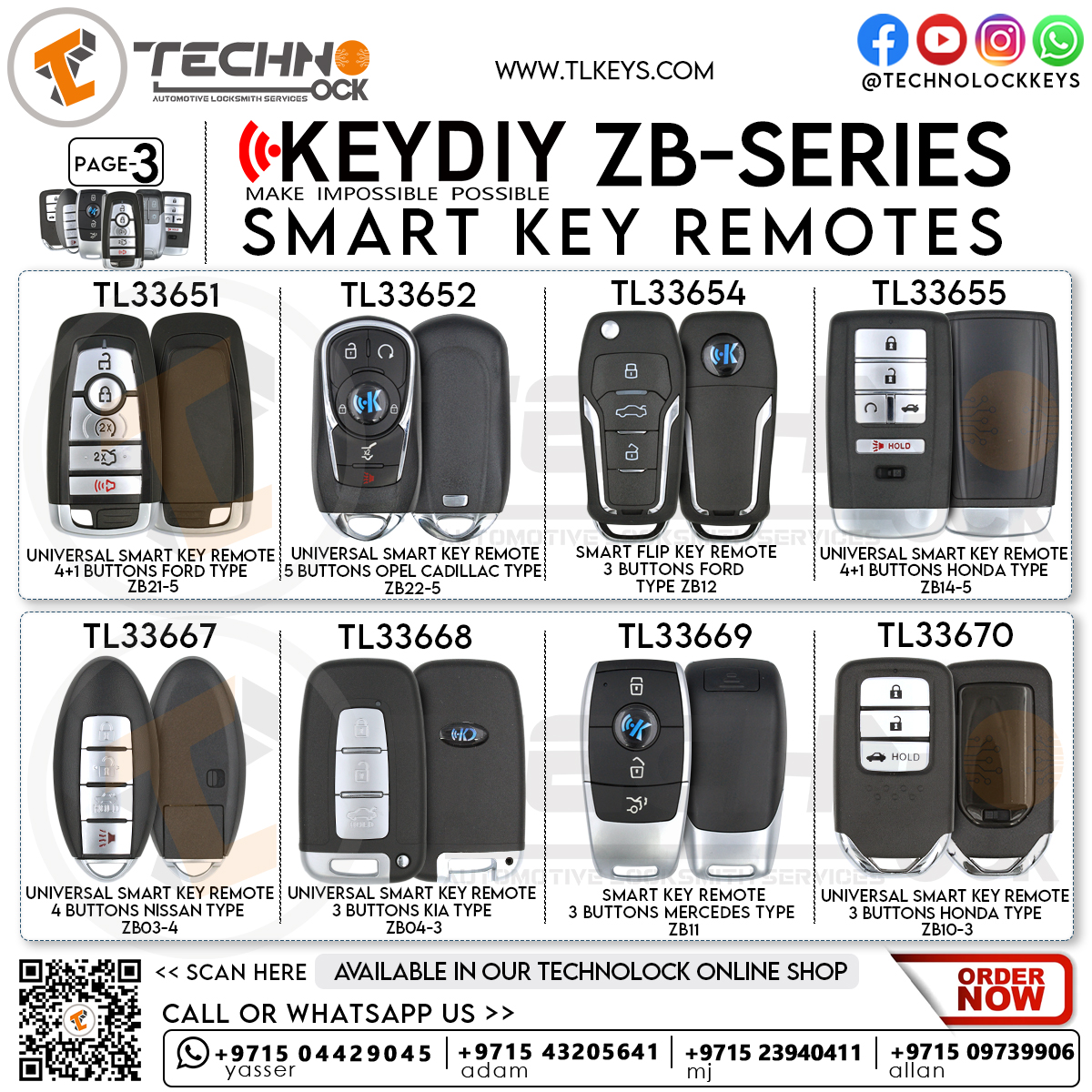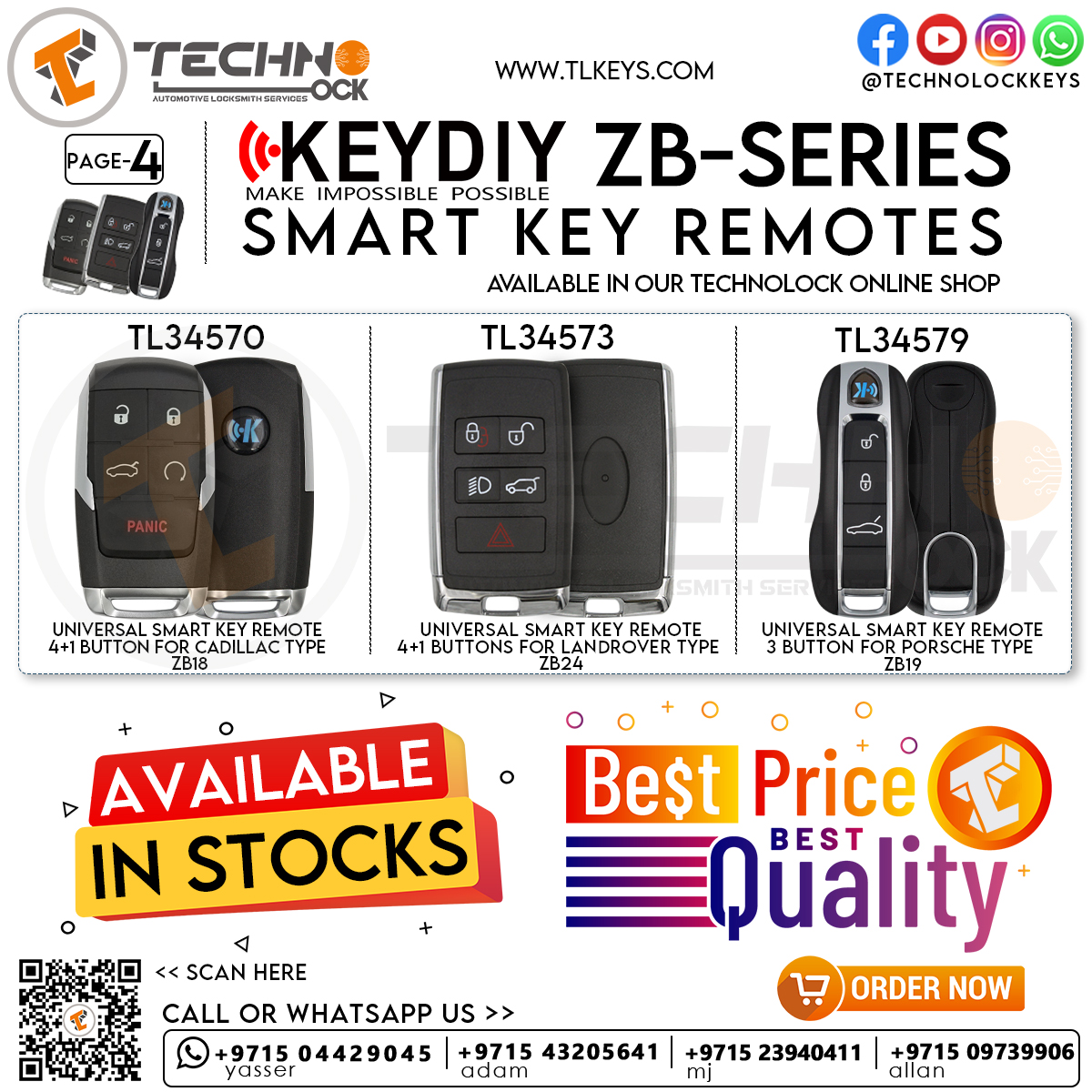 Notes!!!!
KeyDiy Remotes are universal remotes and are compatible with many car key/remote models.
Car software to present to remote programming devices such as KD X2, KD900, KD900Plus, KD200, and KD Mini, KEYDIY KD-MAX is loaded.
Then we are presented with the car we want to present as if we were presenting the original Remote/Key.
The procedure may vary depending on the car we want to introduce, it is introduced with the diagnostic device via OBDII or with the manual procedure.
KeyDiy universal controls consist of 3 Types :
KeyDiy Series B
The control system is a separate immobilizer system.
There is no coil, antenna, or transponder chip on the remote.
Only the remote control is introduced into the vehicle.
The transponder chip is placed on the outside of the remote control.
KeyDiy NB Series
The control and the immobilizer system are together.
There is a coil/antenna on the remote, so an external transponder chip is not placed.
KeyDiy NB series controllers consist of 6 different models.
These KEYDIY NB-ATT36 are used for old-model Peugeot, Citroen, and Honda remotes.
KEYDIY NB-ATT46 is used for VW Touareg, Bentley, and RNLT Pcf7946 CPU controls.
KEYDIY NB-ATTKL is used for Crysler, Jeep, and Dodge control.
KEYDIY NB-ETTGM OPL is used for Chevrolet orders.
Used for Honda controls with KEYDIY NB-XTT Pcf7961 processor.
KEYDIY NB-MULTI Used for all NB series controllers.
KeyDiy ZB Series
Only the software is loaded with the KD-X2 Controller Programming Device.
It is used for hands-free commands (keyless system).
ZB series controllers are divided into two:

KEYDIY ZB Smart Remote Controls
KEYDIY Smart Clock
Be the first to review: "KeyDiy KD Smart Key Remote 3+1 Buttons Audi Type ZB01"
contact us
Address :Sharjah - Industrial No. 5, behind Maliah Road., shop No. 8, Property of Ali Nasir Mohamed Suleiman
---